Shop
EV Charging Station | Home Design 22KW Tethered Charger
Note: This product must be installed by a Licensed Electrician !
The Teison Home Design 22KW Tethered Charging Station is ideal for charging your electric vehicle. Set it up at home, work, or car park. Simply designed, weatherproof and reliable. It will never let you down.
✓ Three Phase Max Output Power 22KW.
✓ Comes with 2 Years of warranty  terms and conditions apply.
✓CONVENIENT OPERATION: The LED display lets you monitor your charging's voltage, amperage, power consumption, and session length in real time; the ergonomic handle offers a sure and comfortable grip, while the extra-long cable allows you to recharge from within 5 meters of any Type 2 (Mennekes-style) outlet.
✓WEATHERPROOF DURABILITY: This European-standard EV charger is expertly made of sturdy thermal plastic materials and premium copper to provide reliable, long-lasting service; its IP65 waterproof performance plus its ability to work at temperatures from as low as -25°C to as high as 50°C ensure worry-free indoor and outdoor use.
✓WIDE COMPATIBILITY:  Works for all Type 2 electric cars and offers rapid, stable charging compatible with models from Audi, BMW, BYD, MG, Tesla, Nissan, Renault, Volkswagen, Kia, Mercedes, Peugeot, Hyundai, Fiat, Porsche, Toyota, and more.
No worries! Our EV Powerhouse experts pride themselves on assisting our clients to meet their personal, business, and commercial needs. Give us a call on 1300 710 275, or request a call back by filling up the form & pressing the 'Request'. 
| | |
| --- | --- |
| Model | TS-EVC22-001T |
| Voltage | 230VAC ±10% |
| Max Output Current | 32A |
| Frequency | 50/60Hz |
| Max Output Power | 22kw |
| Residual current protection | TypeA+DC6mA |
| Display | 4.3″ LCD screen |
| Charging Outlet | Integrated charging Cable Type2 (IEC 62196-2) |
| Housing Material | Galvanized steel |
| Front Panel | PC |
| Installation Method | Wall-mount/Floor-stand |
| Safety Standard | EN 61851-1 |
| Warranty | 2 years |
| Protection Level | IP65 for Wallbox |
| Application Site | Indoor/Outdoor |
| Working temperature | -30℃~60℃ |
| Storage temperature | -40℃~70℃ |
| Working humidity | 5%~95%, No condensation |
| Working Altitude | <2000m |
| Salt spray test | Meet IEC 61851-1:2017 |
| Atmospheric pressure | 80kPa~101kPa |
| Temperature and humidity cycle | Meet IEC 61851-1:2017 |
| | |
| --- | --- |
| Weight | 8 kg |
| Dimensions | 49 × 38.5 × 19 cm |
| Color | |
| Current(Amp) | |
| Display | |
| Phase | |
| Power | |
| Length | |
» Product Net weight: 4.4kg
» Product Gross wight: 5.4KG
» Package Size: 300 x 300 x 200 mm
Frequently Asked Questions
Would this be appropriate for properties with a Single-Phase or Three-Phase electrical system?
This primarily correspondent with Three-phase properties.
Is this product Wi-Fi, Bluetooth or 4G enabled?
This charging does not support wireless connectivity & only controlled using a built-in LED Screen.
Is this charging unit deemed weatherproof?
Yes! Since this unit has IP65 ratings it is sturdy enough to be labelled as weather resistant(Dust & Waterproof) and safe to be installed in both indoor and outdoor settings.
What is the power of this charging unit?
This charging unit has a 22kw Max power supply.
What is the warranty period on this charging unit?
This charging unit is covered by a 2-year standard warranty period.
What is the length of the cable that accompanies this charging unit?
This charging unit has a 5-meter cable hardwired.
Is this charging unit solar-optimised?
No! This charging station does not have Solar features.
Does this unit have a built-in LED screen?
This charging unit comes with an [4.3-inch] inbuilt coloured LED screen. It displays the following features:
Charging status

voltage/amperage used

power consumption

session length
How long will this charging unit take to charge an EV?
This question has a number of factors to take into consideration to give a precise answer, but in the most average of situations in which the house has a 1-phase power supply, the following charging units would be capable to omit:
| | |
| --- | --- |
| Charging unit output | Average Kilometres / per hour of charge |
| 3.6kw charging unit | 25kms/hour |
| 7.2kw charging unit | 50kms/hour |
| 11kw charging unit | 75kms/hour |
| 22kw charging unit | 150kms/hour |
Note: This is in no way a precise chart and is ultimately a rough guide as battery size and EV On-Board Controller has not been taken into account. For a personalised and accurate account of how long this charging unit, in particular, will be able to charge your EV, feel free to use the EV PowerHouse EV Car Guides Tool.
EVPowerhouse believes in a green sustainable future by delivering the latest EV Charging technology at the lowest price. All our work is certified and guaranteed with the backing of global brands.
Our team of experts can help you to choose perfect EV Supply equipment and are available to answer any of your questions over the phone or via Email.
If you want more information, you can reach out through the callback form on the right side of the page.
EV Charging Station | Home Design 22KW Tethered Charger
Free Express Delivery
2-3 Years Warranty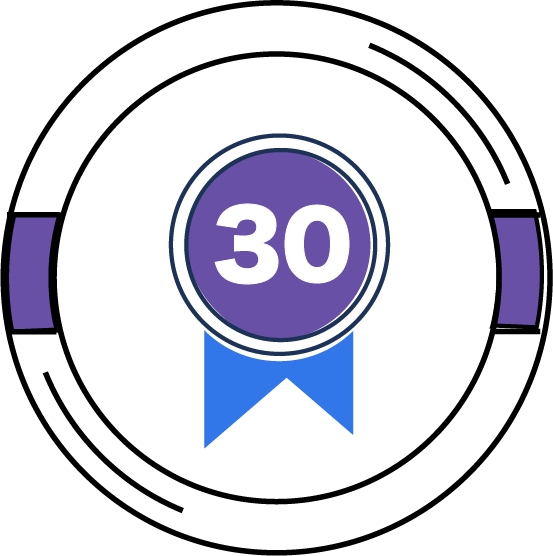 30 Days Money Back